CONNECT WITH US
SUBSCRIBE TO OUR EMAILS
The latest news and information
First UMC, Baton Rouge offers pet ministry
October 08, 2013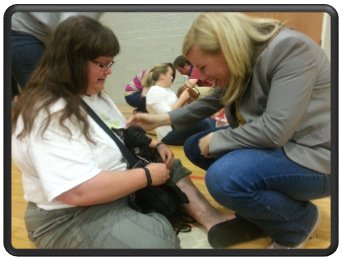 A total of 25 animals were injected with an identity microchip on Sunday evening at First United Methodist Church in Baton Rouge. A blessing of the pets immediately followed during the Oct. 6 event, which was sponsored by the church's Peaceable Kingdom pet ministry. It was the first event of its kind for the church.
"One of our members, Martha Littlefield, is a veterinarian at LSU's Vet School. She, along with another volunteer, set up a mobile unit and injected identity microchips under the skin of each pet," said Rev. Susie Thomas, associate pastor. If a pet is missing and then found, any veterinarian can scan the animal so that the owner's information can be retrieved, allowing the pet to be returned to its owner.
The microchip and blessing event is only one aspect of the church's pet ministry, said Rev. Thomas. "Members collect pet food which is donated to a local no-kill shelter. Several members have trained their animals to become therapy dogs that visit hospitals and nursing homes. And we have a pastoral element to the ministry, which includes cards and notes to church members who have lost a pet and even a downloadable funeral service to use during a beloved pet's passing," she added.
Find out more about The Peaceable Kingdom at http://www.pkbr.org/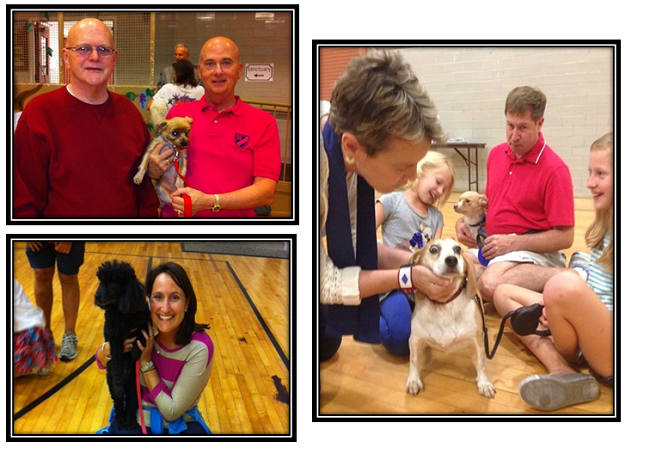 CONNECT WITH US
SUBSCRIBE TO OUR EMAILS
The latest news and information