CONNECT WITH US
SUBSCRIBE TO OUR EMAILS
The latest news and information
Tropical Storm Karen approaching Gulf Coast
October 03, 2013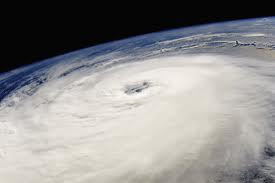 October 3, 2013
To all pastors and conference leaders:
As per the Governor's Office of Homeland Security and Emergency Preparedness, Tropical Storm Karen has been named and is currently in the southern Gulf of Mexico. The conference is keeping a watchful eye on the direction of the storm.
Please review the Conference website for our Conference Disaster Plan and prepare your churches if the state calls for a State of Emergency ( http://www.la-umc.org/pages/detail/1733 ) Also, at the bottom of this letter is a PDF prepared by GOHSEP with helpful information. This information can be shared with others.
We will keep you posted if there are additional messages to share with your congregation. Please monitor Tropical Storm Karen as it makes its way north/northwestward in the Gulf. Currently, it is projected to increase in strength to hurricane status by Friday night, and then make landfall as a tropical storm, possibly at the mouth of the Mississippi River or eastward.
According to the State of Louisiana, "It should have little or no impact in our area weather wise, other than some rain and isolated thunderstorms this weekend, but as we all know, if it affects our southern neighbors, it affects us."

God bless you,
Rev. Darryl Tate
Rev. Darryl A. Tate, Conference Director
Disaster Preparedness
905 Louisa Street
Rayville, La 71269
Telephone informaiton:
(318)728-4853 (Office)
(318)728-5962 (Home)
(318)816-2513 (Cellphone)
CONNECT WITH US
SUBSCRIBE TO OUR EMAILS
The latest news and information