CONNECT WITH US
SUBSCRIBE TO OUR EMAILS
The latest news and information
Bishop invites us to journey through New Testament
September 23, 2013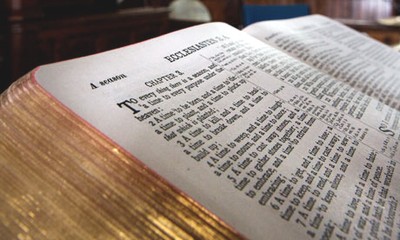 In mid-September of 2012, Bishop Cynthia Fierro Harvey invited each of us to read through the New Testament during 2013. Many of you have enjoyed the journey, reading a chapter a day.
Perhaps some of you never got the chance to start the journey; maybe some of you would like to start it again!
Please join tens of thousands of United Methodists throughout Louisiana by reading the New Testament, one chapter a day, beginning in October. Through Scripture reading and prayer, let's strengthen our ministry, united in prayer throughout the remainder of 2013!

CONNECT WITH US
SUBSCRIBE TO OUR EMAILS
The latest news and information