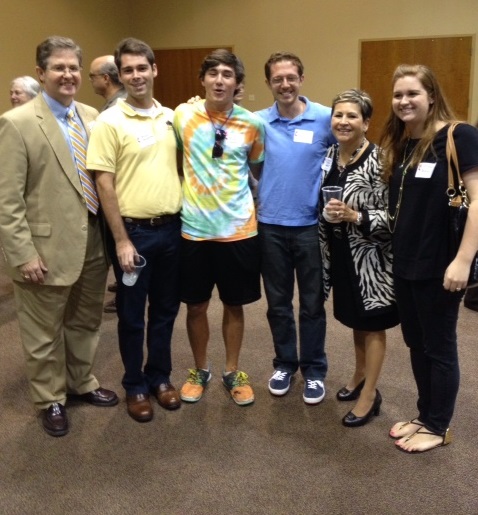 Bishop Cynthia Fierro Harvey and members of the Cabinet met yesterday evening at First United Methodist Church, Denham Springs with clergy and laity from throughout the Baton Rouge District.

The meeting was the second in a series of events to be held throughout the next church year, providing United Methodists in each of the six districts with the opportunity to interact with the Cabinet, and to focus on the question, "What would you have to do to live out our Conference vision and preferred future?"
The vision and preferred future for the Louisiana Annual Conference encourages lay and clergy leaders to lead others into abundant life in Christ; engage with surrounding communities locally and globally in significant ways; learn, live and tell the gospel story to the nations; and reach out and draw in people from all walks of life resulting in vibrant, alive and vital congregations.

The next district gathering will be held in the northern section of the Acadiana District and is scheduled for Oct. 21.

To view the Mission, Vision and Core Values of the Louisiana Annual Conference of The United Methodist Church visit here.