CONNECT WITH US
SUBSCRIBE TO OUR EMAILS
The latest news and information
Camp offers 'grace' to children of incarcerated parents
September 09, 2013
Attending summer camp is a common right of passage for children. Halcyon days filled with activities, friends and the beauty of nature provide lasting memories for kids.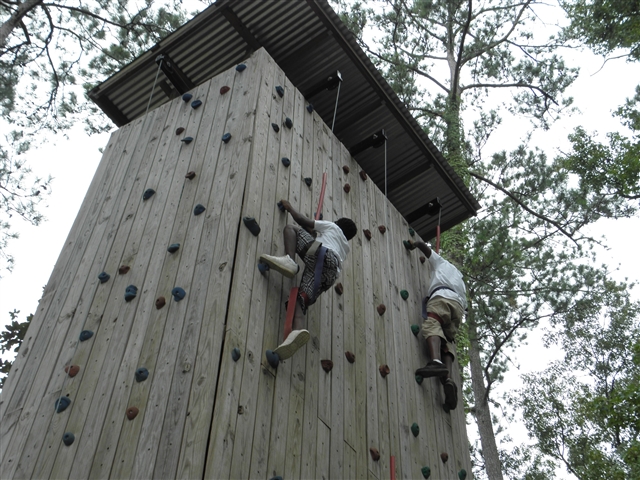 The camp environment is an ideal place to provide a nurturing environment that is also educational and fun. Having this kind of experience is perhaps even more important for children who are at-risk.
GRACE Camp, a five-day experience at Uskichitto Retreat Center in LeBlanc, La., is designed to minister to some victims of crime that are often forgotten--the children of incarcerated persons.
"These children have special needs, and the greatest of these is to know that they are loved," said Gail Pickering, camp director. "GRACE Camp is a place where they experience the love of God and God's people. It is a place to increase feelings of self worth and to explore spiritual growth."
An outgrowth of Kairos Prison Ministries, the first GRACE Camp in Louisiana was held in August of 1999. The camp was the vision of Rev. John Johns, a United Methodist pastor in the Louisiana Conference. The experience came to life with the leadership of Rev. Lorris Wimberly, also a United Methodist pastor, and his wife Becky Wimberly. "Statistics have shown that 70 percent of the children of those incarcerated are very likely to end up in prison, themselves, if some intervention is not done. The focus of GRACE Camp is to help break that cycle," added Pickering.
The annual event at Uskichitto Retreat Center is open to Louisiana children, ages nine-11, whose parent (or parents) are incarcerated. There is also a separate camp for teens. Staffed primarily with volunteers, the camp offers music, art and swimming instruction. The children experience a week away from the routines of their lives and are encouraged to embrace their creativity and develop effective life skills.
The "grace" in GRACE Camp stands for "God's Really Awesome Camping Experience." One of the most "awesome" things about this unique experience is the way in which the lives of the camper are impacted.
"I find a great peace at GRACE Camp," wrote one teen camper. "I am encouraged to do right and forgive others, and not to hold grudges. (This experience) makes me feel as though there is hope for children whose parents are incarcerated."
As with most deserving programs, financial and volunteer help are needed to keep the camps running. A total of four sessions are held each summer, and spiritual directors, staff members, musical leaders and a camp nurse are needed for each session.
The children who attend GRACE Camp do so on scholarship at a cost of $300 per child, so monetary donations are critical for the success of the camp. "Sunday school groups, community groups and individuals can also help out by providing needed items from a list that we can provide," said Pickering, who added that collecting those items is a great way for groups to "be involved in the effort."
The positive and potentially life-changing impact on the life of an at-risk child provides strong motivation for caring people to support this important ministry. When kids can write, "Talking about my feelings helped me be less angry," or "GRACE Camp helped me more than you could imagine," United Methodists can be sure that their gifts of money and time are truly making a difference.
To find out more about this important ministry, email grace_camp@live.com or call Gail Pickering at (318) 345-1018 or Cheryl Johnson at (225) 664-0956.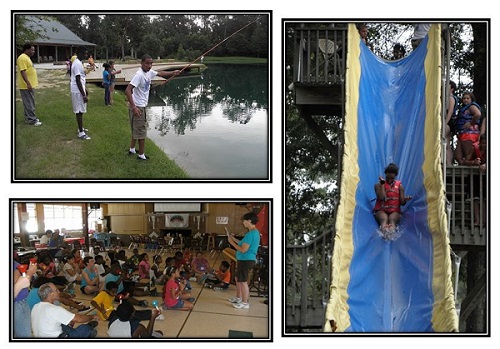 CONNECT WITH US
SUBSCRIBE TO OUR EMAILS
The latest news and information