CONNECT WITH US
SUBSCRIBE TO OUR EMAILS
The latest news and information
Asbury UMC feeds homeless through St. Mark's UMC
September 05, 2013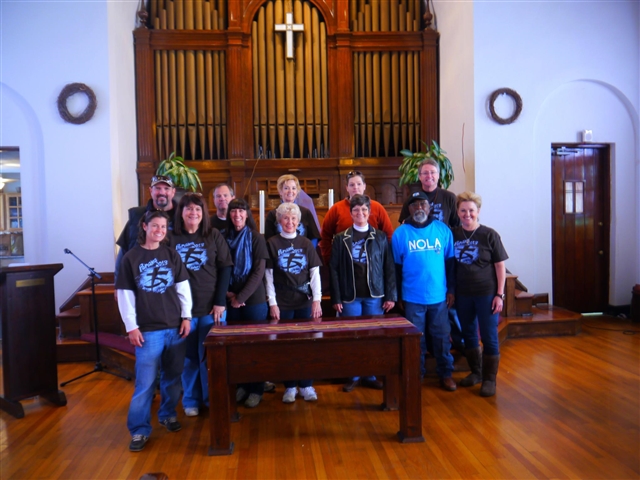 Volunteers from Asbury United Methodist Church in Lafayette served (really served!) the homeless of New Orleans on March 3 at St. Mark's UMC on Rampart Street. The group is one of several that have joined St. Mark's in its ministry which helps about 200 homeless each Sunday.
"It was truly a blessing to us and we look forward to teaming up with St. Marks again on Oct. 13," said Vicki Sydboten, team leader.
Over the years, LAVIM has partnered with St. Mark's in this effort and is thankful for the many teams and volunteers who make this extra effort to serve the needs of those "in our own back yard."
If your congregation is interested in helping with the weekly homeless meal, please contact Rev. Anita Dinwiddie at (504) 523-0450, or Kay Russo, kay.russo@gmail.com. St. Mark's UMC also welcomes sponsors for their Christmas tree program, part of this ministry to the homeless.

CONNECT WITH US
SUBSCRIBE TO OUR EMAILS
The latest news and information