CONNECT WITH US
SUBSCRIBE TO OUR EMAILS
The latest news and information
Bishop Swanson to speak at gathering
August 27, 2013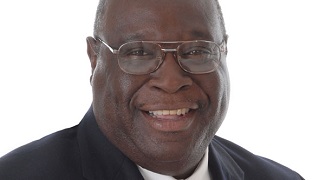 A Gathering of Urban and Rural Practitioners will be held Jan. 16-18, 2014 in Houston, Tex. Participants will take home insights from gifted speakers and relevant workshops, best practices for leading renewal in today's challenging urban and rural context, and new connections with peers facing similar issues.

Speakers and workshops will cover such diverse topics as Congregational Renewal in both the Rural and Urban Context, Grant Writing, Asset-based Community Development, Circles Out of Poverty, Effective Combating of Racism, Cross-Cultural Hospitality, Networking Theory and Practice, and much more.
Bishop James E. Swanson, Sr. will serve as opening worship preacher for the event, speaking on "The HOPE Factor." Louisiana's own Rev. Dr. Joe Connelly will present a plenary with Rev. Sharon Schwab entitled "Shifts and their Impact." Rev. John Edgar will serve as Bible study leader and Rev. Levy Bautista, with the United Nations and General Board of Church and Society, will also present during the event.
This event is sponsored by the General Board of Global Ministries (UMC) and coordinated by iRUN (The International Rural and Urban Network of the United Methodist Church).

Questions? Contact Dr. Joe Connelly at (225) 266-7363. More.
CONNECT WITH US
SUBSCRIBE TO OUR EMAILS
The latest news and information