CONNECT WITH US
SUBSCRIBE TO OUR EMAILS
The latest news and information
Jordan UMC celebrates 115 years
August 27, 2013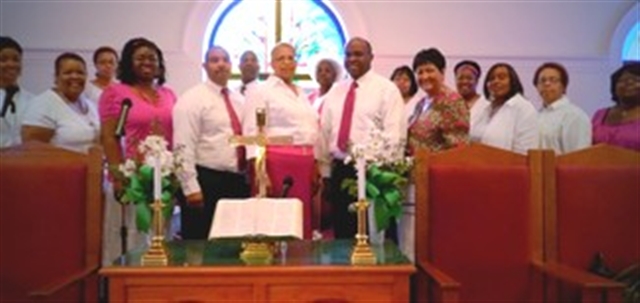 "Building Our Future with Stones from the Past" (Joshua 4: 1-7) was the theme for a recent "homecoming" service at Jordan United Methodist Church in Baton Rouge, celebrating 115 years of ministry.
During the service, church members who have passed on were recognized; the children of Jordan, led by Mrs. Evie Clark, placed stones on the altar representing former pastors; and a keynote address was given by Rev. Karl M. Clark, pastor. The homecoming celebration was co-chaired by James and Alice Owens and Charles and Bobbie Kelly. Rev. Oren Ruth, a high school classmate of Rev. Clark, offered prayer during the service.
A highlight was performances by Jordan UMC's Contemporary Choir. Those in attendance enjoyed fellowship and a meal in the Henderson Education Wing following the service.

CONNECT WITH US
SUBSCRIBE TO OUR EMAILS
The latest news and information