CONNECT WITH US
SUBSCRIBE TO OUR EMAILS
The latest news and information
Group surprises member with finished quilt
August 14, 2013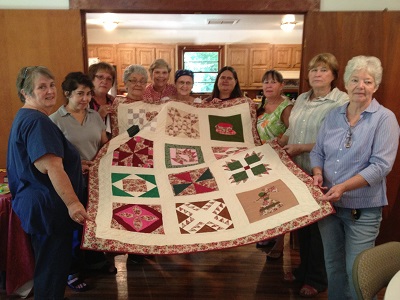 Members of the Tunica United Methodist Church Ladies' Vintage Quilting Group are shown as they surprise a fellow group member, Suzie Jarrell, with the group's first quilt on July 31.
Suzie is battling cancer.
Rev. Mike Clark, pastor of Tunica UMC, blessed the quilt and offered a prayer of comfort and healing for Suzie. Proceeds from the sale of the group's second quilt--which is nearly completed--will be donated to the Wounded Warrior Project, which provides programs and services to severely injured service members during the time between active duty and transition to civilian life.

CONNECT WITH US
SUBSCRIBE TO OUR EMAILS
The latest news and information