CONNECT WITH US
SUBSCRIBE TO OUR EMAILS
The latest news and information
70 attend discipleship coaching seminar
August 06, 2013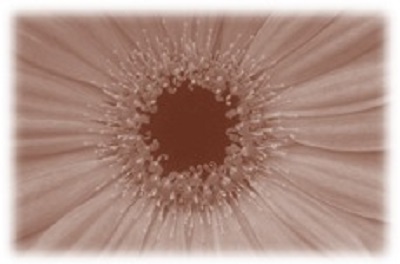 Seventy lay and clergy participants attended a Discipleship Coaching seminar July 12-13 at Grace Community United Methodist Church in Shreveport. The event was hosted by the conference Congregational Development and Transformation ministry.
Grace Community's Director of Worship Related Ministries and certified Discipleship Coach, Stacy Hood reflects, "Our first Discipleship Coaching event here in Louisiana was also the first in the nation. This exciting new process, designed by Dr. Phil Maynard, has the potential to bring new life and transformation to discipleship formation in every local congregation of any size."
Congregational Development and Transformation Director, Dr. Rob Weber, identifies Discipleship Coaching as part of the overall vision for the work of the conference. "When you stop and think about it, it seems like an obvious approach to increasing our effectiveness. After all, our mission is to 'Make Disciples of Jesus Christ for the Transformation of the World.' Most participants in our congregations report that they have never received any training in making disciples."
So what is Discipleship Coaching? While churches evaluate and consider the most effective ways to accomplish the ministry of congregational transformation one thing is certain; all need to grow in the ability to make disciples of Jesus Christ for the transformation of the world. Hood adds, "Year after year we use new curriculum, small group involvement and missional outreach opportunities to help shape our walk as disciples. These types of offerings and activities continue when a church implements Discipleship Coaching as a structure; Discipleship Coaching is a process, not another curriculum." Discipleship Coaching places great emphasis on joining Jesus in ministry-- "How do I align my heart, time, resources and my life focus so that I am centered to follow Jesus?"
Dr. Weber sees Discipleship Coaching as an integral part of the work of his office. "Discipleship Coaching is part of our new and developing strategy for Congregational Development and Transformation in Louisiana. We are in the process of developing and offering a new slate of resources, workshops and training opportunities that will be helpful for congregations throughout the Conference. While some of the new opportunities will be targeted to congregations experiencing a particular challenge or difficulty, Discipleship Coaching is something that will benefit churches of all sizes and backgrounds."
The Discipleship Coaching process helps persons identify where they find themselves on their own discipleship journey. From initial steps of "checking out the faith" to those "centered in Christ," each individual identifies one of six possible places they find themselves on the journey. After this identification is made, the Discipleship Coaching process guides people toward a centered life in Christ and allows those finding themselves centered to remain focused and explore new passions and dreams for a life joined in ministry with Jesus. Hood states, "This process is also exciting because it is very inclusive of stewardship as an important part of the discipleship process, emphasizing not only tithing, but living a generous life."
So what's the future of Discipleship Coaching in Louisiana? Weber believes it has great potential to thrive. "Discipleship Coaching can help us gain the skills we need to accomplish this all-important mission. We are working on scheduling another training event in South Louisiana for the beginning of the school year. We may offer even more workshops over the next year depending on demand."
"Having caught the vision for how this new process could be transformative for each and every local congregation, I became trained to teach Discipleship Coaching through Dr. Phil Maynard's company, Church Leadership Training Institute. It was affirming for me to witness this first group of 70 people become very excited about how this new process could provide a framework for transformation for disciples; whether well on their way or starting the journey as a follower of Jesus Christ," said Hood.
One person's reflection in the second half of the July training at Grace Community captures what many were feeling as the process unfolded: "I became clear as to what it meant to be a coach in the first part of our time together. Now that we are adding true coaching principles to a conversation around the six defined areas of discipleship, I see how I can be a discipleship coach and that this process can bring about transformation in our local congregation!"
Visit lacongregationaldevelopment.wordpress.com for updates on Discipleship Coaching seminars in Louisiana and for more information on the work of Congregational Development and Transformation.

CONNECT WITH US
SUBSCRIBE TO OUR EMAILS
The latest news and information