CONNECT WITH US
SUBSCRIBE TO OUR EMAILS
The latest news and information
Roberts UMC hosts summer feeding program
July 01, 2013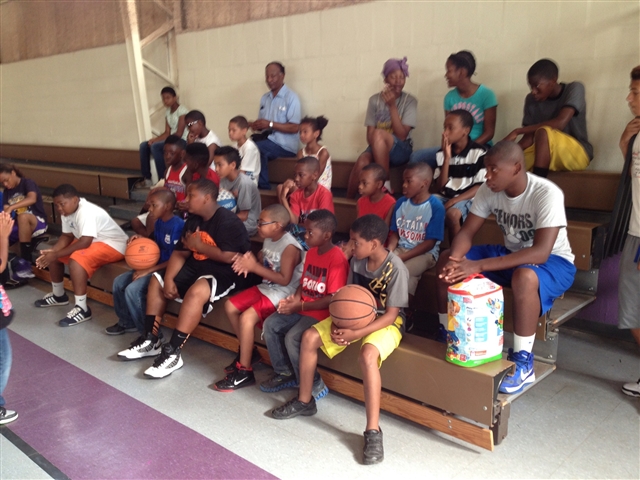 Many of the children in the neighborhoods surrounding Roberts United Methodist Church in Denham Springs are eligible for free school lunch. To help feed these children during the summer months when school is out of session, church members have been providing meals and recreation to area children at the Lockhart Community Center, located less than a mile from the church.
Arthur Perkins, chair of the Roberts UMC Administrative Council and member of the Denham Springs City Council, urged the city to apply for a federal grant to provide free breakfast and lunch for the children of the community. Members of Roberts UMC and local other churches serve the meals and provide spiritual and recreational activities for the children.
From 8 a.m. - 1 p.m. the children are under the supervision of Roberts members. Rev. Deborah Williams, pastor, starts with a devotion three times a week. Breakfast is served by Roberts members Marilyn Hayes and Joyce Odom. After breakfast there is free play on the yard. Then it's off to the gym for exercise and an organized game of basketball. "The children play, referee, score the game and cheer under the watchful eye of Gladier Dalton, assisted by Roberts members Talisha Dalton and Jerrod Moore. The children who don't play basketball are invited to challenge Mr. Perkins to a game of ping pong. So far approximately, 60-70 children have participated," said Rev. Williams.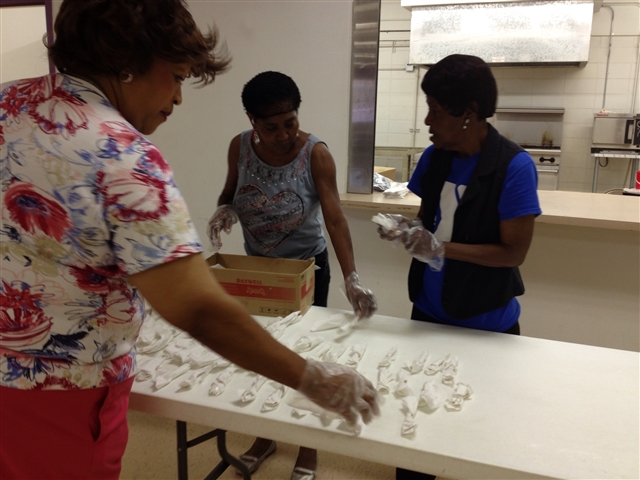 Marilyn Hayes and Joyce Odom preparing to serve breakfast
Arthur Perkins says he feels good about this mission effort. "Although the funding for this mission effort ends at the end of next month, he and other Roberts members are dreaming of ways to minister to the youth of the community during the school year. God will make a way!," added Rev. Williams.
CONNECT WITH US
SUBSCRIBE TO OUR EMAILS
The latest news and information