CONNECT WITH US
SUBSCRIBE TO OUR EMAILS
The latest news and information
Waging Peace concert honors Woodland
May 01, 2013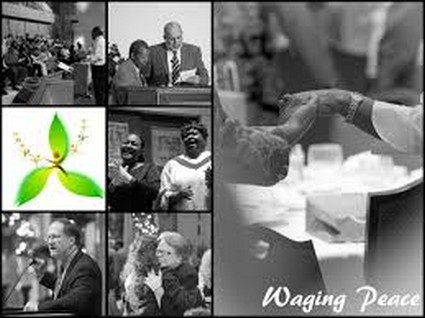 The Interfaith Federation of Greater Baton Rouge will sponsor a community musical event May 5 at 4 p.m. at Broadmoor Baptist Church, 9755 Goodwood Ave.
Rev. Phil Woodland, retired United Methodist pastor, will be honored during the event for his "vision of peace and his help in the founding of the Interfaith Federation." This musical work is dedicated to him and the others who have worked through the years to help with the Interfaith Federations mission.
Guests will be inspired by an original musical composition by composer Robert Kyr, entitled "Waging Peace." The lyrics are inspired by interfaith dialogues on justice, reconciliation and peace held in the fall of 2012 in Baton Rouge. A community and interchurch choir will also perform.
There is no admission, but a freewill offering will be collected. The community choir will be directed by Lamar Drummonds (First UMC, Baton Rouge), Paul Henderson, Everrett Parker, David Shaler and Carter Smith (University UMC, Baton Rouge). To find out more about the "Waging Peace" initiative visit http://www.ifedgbr.com/

CONNECT WITH US
SUBSCRIBE TO OUR EMAILS
The latest news and information