CONNECT WITH US
SUBSCRIBE TO OUR EMAILS
The latest news and information
Urban ministry conference slated for New Orleans
April 11, 2013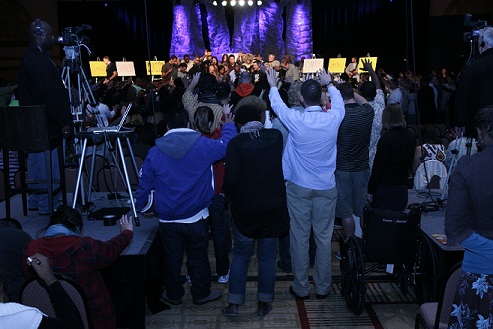 The Christian Community Development Association will hold its 25th annual national conference Sept. 11-14 at the Hyatt Regency, 601 Loyola Ave., in New Orleans.
The event, especially helpful to local churches in urban settings and transitioning communities, offers practical training for creative and missional expressions of the church.
Workshop tracks include: New Neighbors; Education-Disparities, Alternatives, Assets and Programs; Collaboration, Partnership and Reconciliation; Families and Soul Care; Transforming Lives with Art and Technology; Youth and Children; Leadership Development; Housing; and Health and the Environment.
Find out more about the conference by visiting http://www.ccda.org/gather/national-conferences/2013-new-orleans
A brief video about CCDA and its mission can be found at http://youtu.be/7R1TK_YDGf8

CONNECT WITH US
SUBSCRIBE TO OUR EMAILS
The latest news and information