CONNECT WITH US
SUBSCRIBE TO OUR EMAILS
The latest news and information
Church ministries awarded Peace with Justice grants
February 06, 2013
Asbury United Methodist Church in Bossier City, First Grace Community Alliance of New Orleans and Bethany UMC in New Orleans have been awarded the spring 2013 Peace with Justice Awards. The grants, totaling $4,900, were awarded by the Conference Board of Church and Society and funded through the Peace with Justice offering given annually by Louisiana's United Methodist congregations.
Asbury UMC is partnering with the Fuller Center of NWLA to build a second no-interest home for a first-time home owner in an economically depressed neighborhood in Bossier City. A Peace with Justice grant of $2,400 will provide funds for two walls of the home, known as Katy Build 2. Project Director Angela Pfanner and Rev. Ramonalynn Bethley, pastor of Asbury UMC, noted in the grant application that the project "supports the UMS Social Principle of economic justice and furthers Asbury's efforts to serve others and change lives in accordance with its mission statement 'Building Hope, Building Faith and Reaching Out with Love.'"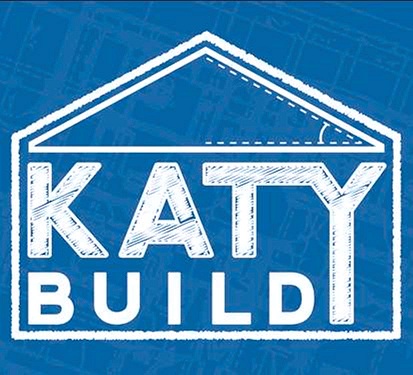 The project serves as a sequel to Katy Build 1, completed in 2012. As a youth member of Asbury Bossier, Katy Watkins was a vibrant part of the youth program and mission outreach. She participated in Weekend of the Cross in the Shreveport District and the youth's annual summer mission to the Navajo nation. Following Hurricane Katrina, the Asbury youth joined the church in monthly missions to New Orleans for recovery assistance. Katy--who died her junior year of high school as a result of injuries in a car accident-- was one of the church leaders that moved and motivated the youth to change their 16-year summer mission from Arizona to New Orleans, because as she put it, "we need to help those in our own backyard."
First Grace Community Alliance is in the process of opening a legal clinic to serve the needs of children and their families, particularly immigrant families and those living at Hagar's House, a shelter for homeless women and their children. The Alliance is a non-profit affiliated with First Grace UMC in New Orleans.
A Peace with Justice grant of $2,000 will provide funds for clinic space, supplies and staff training. Project director, co-founder of Hagar's House and third-year law student Angela Davis will administer the clinic under the pastoral leadership of Rev. Shawn Anglim, who is founding executive director of First Grace Community Alliance and pastor of First Grace UMC. "There are few places in New Orleans where children and their families can receive health care, food, housing and legal resources all in one spot," states Davis. With the opening of the legal clinic, First Grace will provide such a place.
Bethany UMC has taken a leadership role in New Orleans to stop human trafficking precipitated by the arrival of Super Bowl XLVII in the Crescent City, and beyond. On Jan. 12, the church's Human Trafficking and Domestic Violence Committee hosted a conference with the theme "Our Sisters' and Brothers' Keepers" to raise awareness about human trafficking. In support of the work of the Bethany congregation, pastored by the Rev. Lawrence Gaines, the Conference Board of Church and Society awarded Bethany a re-grant to be directed to Eden House, a newly opened shelter in New Orleans for trafficked survivors.
Keynote speaker for the Jan. 12 conference was Katherine K. Green, assistant attorney general for the Department of Justice and chair of the Human Trafficking Task Force for the Middle District (Baton Rouge area). Discussing information from the legal side of the issue, Green presented facts, figures and laws. She praised Louisiana's top ranking of all US states for its statutes dealing with domestic minor sex trafficking. Dr. Laura Murphy, assistant professor at Loyola University New Orleans and expert in African American literatures and slavery, termed human trafficking as "modern day slavery."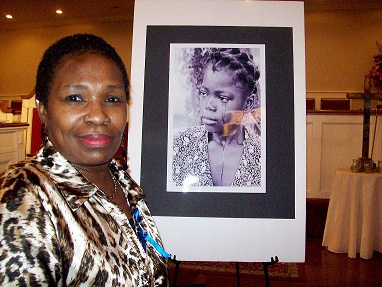 Clemmie Greenlee
Clemmie Greenlee, a survivor of human trafficking and residential director of Eden House, shared her life story during the seminar hosted by Bethany UMC's Human Trafficking and Domestic Violence Committee, the church's United Methodist Women's unit and the General Board of Church and Society of The United Methodist Church.
Eden House is a newly organized transitional residence for women in New Orleans who are survivors of human trafficking.
Throughout her presentation Greenlee urged participants to develop an increased state of awareness about the problem. Victims and survivors, like Clemmie, live with these questions: "Why didn't somebody respond to my plea for help? Why couldn't you see my pain?"
Participants were given the number to the National Human Trafficking Resource Center Hotline to place in their cell phones. The group signed postcards to their state representatives and Senator David Vitter asking them to reauthorize the federal legislation that funds anti – human trafficking efforts, the Trafficking Victims Protection Act (TVPA).

CONNECT WITH US
SUBSCRIBE TO OUR EMAILS
The latest news and information