CONNECT WITH US
SUBSCRIBE TO OUR EMAILS
The latest news and information
How you can respond to Louisiana's recovery from Isaac
December 04, 2012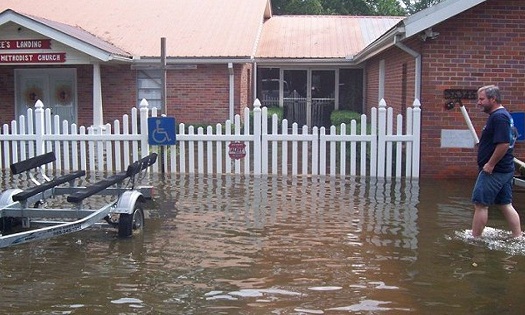 Just as our brothers and sister in states affected by Hurricane Sandy will need Louisiana's help, there are survivors of Isaac in our own state that still need the vital assistance provided by disaster response teams.
Currently, the Louisiana Disaster Response Ministry is working approximately 50 cases in LaPlace and 50 cases in Maurepas, both hard hit by the Aug. 29 storm. Teams are needed to assist in these cases.
Thank you in advance for sharing your time and effort to assist Louisiana in its recovery from Hurricane Isaac. For all volunteers, the cost per person for five nights is $225. Shorter stays are possible at a cost of $45 a night. This includes orientation, housing, one meal per day, water and insurance coverage. Teams are asked to consider bringing funds to help with supplies and materials needs in the rebuilding effort. Any amount is appreciated.
If a group wants to work for the day only, there will be a charge of $30 to help with cost of materials.
We appreciate you signing up to serve as a member of a response team to Hurricane Isaac. You will receive location and housing information as soon as we have assigned you to a team or have assigned your team to a project. If you have questions, please email lkropenske@yahoo.com.
Louisiana has used thousands of flood buckets during the Isaac cleanup and thousands have been used in response to Sandy. More are needed to replace those supplies that were used. Please continue to assemble flood buckets.
One other way to offer support is to give to UMCOR Advance# 901670—Hurricanes 2012 (If paying by check, be sure to write "Hurricanes 2012" on the memo line.)
CONNECT WITH US
SUBSCRIBE TO OUR EMAILS
The latest news and information