DCYM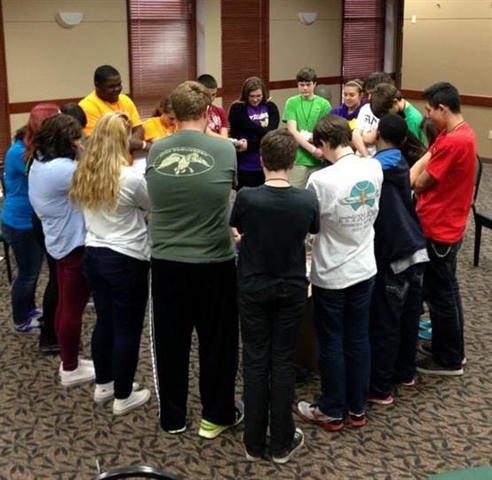 District Council on Youth Ministry 
Calling all youth, adults, laity and clergy across the Louisiana Conference of The United Methodist Church interested in serving as a youth ministry leader in your district and conference! 
DCYM is a great place to meet Christian youth, participate in mission, serve at awesome events and most of all, SHOW YOUR LOVE FOR JESUS with your gifts, time and talents. Join DCYM!  Contact your pastor for more information and learn about how you can be a part of this vital ministry!
The purpose of the District Council on Youth Ministry is defined as follows:
to assist local churches in ministry for, with, and by junior-high and senior-high youth more effectively;
to serve as a channel of communication and involvement among the youth ministry in the local churches, the Conference Council on Youth Ministry (CCYM), and the general agencies of the church;

 

to initiate, plan and facilitate youth programs for the district to influence the total programming of the district and conference as it relates to the concerns and needs of youth, and to take primary responsibility for promoting and raising money for the Youth Service Fund (YSF).
If you are interested in serving on your local DCYM talk to your pastor.